ČOVJEK POKUŠAO SPASITI ZMIJU, A ONA GA JE UJELA: Pogledajte šta je nakon toga uradio zmiji…
Čovjek je vidjeo zmiju kako gori u plamenu i odlučio ju je izbaviti iz vatre, ali kad je to učinio, zmija ga je ugrizla. Reakcijom bola, čovjek ju je pustio i životinja je pala u vatru. Čovjek je pokušao da je ponovo izvuče i opet ga je zmija ugrizla. Neko ko je to gledao sa strane, približio se čovjeku i rekao: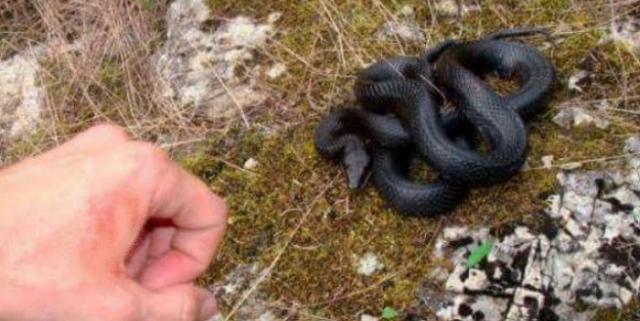 – Izvinite, ali vi ste tvrdoglavi! Zar ne razumijete da svaki put kad pokušate da je izvadite iz vatre, ona će vas ugristi?
Čovjek je odgovorio:
– Priroda zmije je da grize, a to neće promijeniti moju, a to je da pomognem.
Dakle, uz pomoć gvožđa, čovjek ju je izvadio iz vatre i spasio joj život.
Nemojte mijenjati svoju prirodu, ako vam neko šteti, ne gubite svoju suštinu; Samo preduzmite mjere predostrožnosti.
Neki progone sreću, drugi u nju vjeruju.
Zabrinite se više o vašoj savjesti nego o vašoj reputaciji. Zato što je vaša savjest ono što jeste, a vaša reputacija je ono što svi ostali misle. A šta drugi ljudi misle, to nije vaš problem … to je njihov problem!
OSTAVITE KOMENTAR